Automatic profile projector for cable, IEC 60502-1 and EN 50525 describes the requirement of the exact dimension measurement of any cable. Generally, such tests are performed also just before tensile strength and elongation tests as well as before aging tests. It is very important to and most critical characteristics of a cable that determines the overall performance in the application.
Hence it is always adapted and suggested to Cable manufacturers to do the dimension inspection on the first and last samples of the extrusion process. Not only for Quality parameters but wall thickness is also a major player in deciding the cost of the cable, hence an optimization with high accuracy is the need of this highly competitive market.
Here is the solution, our fully automated vision software based profile projector detects 1000 points and reports on-screen the dimensional results as shown in the video. The software would be on your name and is valid for life time-licensed.
We also supply all the measuring components calibrated by NABL accredited master instruments so that accuracy and uncertainty are never a concern for our clients.
Buy a fully automated one-click Cable measurement vision series tabletop profile projector. It is capable of measuring 10000 readings of a cables ring/sector/hexagonal/flat samples etc. Color % measurement module and automated data control & reporting.
Optical Profile Projector for cable
1) User-friendly full part programming
2) Video edge detection
3) Concentric
4) Circularity
5) Trend Analysis
6) Tolerance Settings
7) Width Deviation Analysis
8) Customized Report Generation
9) EN 60811-1-1 Reports
10) Cable cost optimization consultancy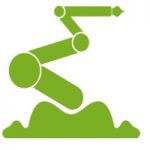 Optical Profile Projector for cable
Auf Deutsch:–
Automatischer Profilprojektor für Kabel, IEC 60502-1 und EN 50525 beschreibt die Forderung nach der exakten Dimensionsmessung eines beliebigen Kabels. In der Regel werden solche Prüfungen auch kurz vor Zugfestigkeits- und Dehnungstests sowie vor Alterungsprüfungen durchgeführt. Es ist sehr wichtig und die kritischsten Eigenschaften eines Kabels, die die Gesamtleistung in der Anwendung bestimmen.
Daher wird es den Kabelherstellern immer empfohlen, die Maßprüfung an den ersten und letzten Mustern des Extrusionsprozesses durchzuführen. Nicht nur bei den Qualitätsparametern, sondern auch bei der Wanddicke ist die Optimierung mit hoher Genauigkeit ein wichtiger Faktor bei der Kostenentscheidung für das Kabel, daher ist eine Optimierung mit hoher Genauigkeit die Notwendigkeit dieses hart umkämpften Marktes.
Hier ist die Lösung, unser vollautomatischer, auf einer Vision-Software basierender Profilprojektor erkennt 1000 Punkte und meldet die Dimensionsergebnisse auf dem Bildschirm, wie im Video gezeigt. Die Software ist auf Ihren Namen und ist lebenslang lizenziert.
Wir liefern auch alle Messkomponenten, die von NABL-akkreditierten Meisterinstrumenten kalibriert werden, so dass Genauigkeit und Unsicherheit für unsere Kunden niemals ein Problem darstellen.
Kaufen Sie einen vollautomatischen Ein-Klick-Kabelmess-Vision-Serie Tisch-Profilprojektor. Er ist in der Lage, 10000 Messwerte eines Kabels zu messen, z.B. Ring-/Sektor-/Hexagonal-/Flachproben usw. Farb-%-Messmodul und automatische Datenkontrolle und Berichterstellung.
1) Benutzerfreundliche Vollständige Teileprogrammierung
2) Video-Kantenerkennung
3) Konzentrisch
4) Rundheit
5) Trend-Analyse
6) Einstellungen der Toleranz
7) Analyse der Breitenabweichung
8) Individuelle Berichtserstellung
9) EN 60811-1-1 Berichte
10) Beratung zur Kabelkostenoptimierung
In Italiano:–
Proiettore automatico di profili per cavi, IEC 60502-1 e EN 50525 descrive il requisito della misura esatta delle dimensioni di qualsiasi cavo. Generalmente, tali prove vengono eseguite anche poco prima delle prove di resistenza alla trazione e di allungamento, nonché prima delle prove di invecchiamento. È molto importante e le caratteristiche più critiche di un cavo che determina le prestazioni complessive dell'applicazione.
Per questo motivo viene sempre adattato e suggerito ai produttori di cavi di effettuare il controllo dimensionale sul primo ed ultimo campione del processo di estrusione. Non solo per i parametri di qualità, ma anche per lo spessore delle pareti è un fattore importante nel decidere il costo del cavo, quindi un'ottimizzazione con alta precisione è la necessità di questo mercato altamente competitivo.
Ecco la soluzione, il nostro proiettore di profili basato su software di visione completamente automatizzato rileva 1000 punti e riporta sullo schermo i risultati dimensionali come mostrato nel video. Il software sarebbe a vostro nome ed è valido a vita con licenza a tempo.
Forniamo anche tutti i componenti di misura calibrati da strumenti master accreditati NABL, in modo che la precisione e l'incertezza non siano mai una preoccupazione per i nostri clienti.
Acquistate un proiettore di profili da tavolo da tavolo della serie Cable measurement vision, completamente automatizzato e con un solo clic. È in grado di misurare 10000 letture di un anello/settore/campioni esagonali/piatti ecc. di cavi. Modulo di misura della % di colore e controllo automatico dei dati e reporting.
1) Programmazione completa del pezzo facile da usare
2) Rilevamento del bordo video
3) Concentrico
4) Circolarità
5) Analisi delle tendenze
6) Impostazioni di tolleranza
7) Analisi della deviazione di larghezza
8) Generazione di rapporti personalizzati
9) EN 60811-1-1 Rapporti
10) Consulenza per l'ottimizzazione dei costi dei cavi
En Fracais:–
Le projecteur automatique de profil pour câble, CEI 60502-1 et EN 50525 décrit l'exigence de la mesure exacte des dimensions de tout câble. En général, ces essais sont également effectués juste avant les essais de résistance à la traction et d'allongement ainsi qu'avant les essais de vieillissement. Il est très important et la plupart des caractéristiques critiques d'un câble qui détermine la performance globale dans l'application.
C'est pourquoi il est toujours adapté et suggéré aux fabricants de câbles de faire le contrôle dimensionnel sur le premier et le dernier échantillon du processus d'extrusion. Non seulement pour les paramètres de qualité mais aussi pour l'épaisseur de la paroi est un acteur majeur dans la décision du coût du câble, donc une optimisation avec une grande précision est le besoin de ce marché très compétitif.
Voici la solution, notre projecteur de profil basé sur un logiciel de vision entièrement automatisé détecte 1000 points et rapporte à l'écran les résultats dimensionnels comme montré dans la vidéo. Le logiciel serait à votre nom et est valide pour une licence à vie.
Nous fournissons également tous les composants de mesure calibrés par des instruments maîtres accrédités NABL, de sorte que la précision et l'incertitude ne sont jamais une préoccupation pour nos clients.
Achetez un projecteur de profil de table entièrement automatisé en un clic de la série Cable measurement vision. Il est capable de mesurer 10000 lectures d'échantillons de câbles en anneau/secteur/hexagonal/plat, etc. Module de mesure du % de couleur et contrôle et rapport de données automatisés.
1) Programmation complète et conviviale de la pièce
2) Détection des contours de la vidéo
3) Concentrique
4) Circularité
5) Analyse des tendances
6) Réglages de la tolérance
7) Analyse de l'écart de largeur
8) Génération de rapports personnalisés
9) EN 60811-1-1 Rapports
10) Conseil en optimisation des coûts de câbles
En Espanol:-
El proyector automático de perfiles para cable, IEC 60502-1 y EN 50525 describe el requisito de la medición exacta de las dimensiones de cualquier cable. Por lo general, estos ensayos se realizan también justo antes de los ensayos de resistencia a la tracción y alargamiento, así como antes de los ensayos de envejecimiento. Es muy importante y las características más críticas de un cable lo que determina el rendimiento global en la aplicación.
Por lo tanto, siempre se adapta y se sugiere a los fabricantes de cables que hagan la inspección dimensional en la primera y última muestra del proceso de extrusión. No sólo para los parámetros de calidad, sino también el espesor de la pared es un factor importante a la hora de decidir el coste del cable, por lo que una optimización con gran precisión es la necesidad de este mercado altamente competitivo.
Aquí está la solución, nuestro software de visión totalmente automatizado basado en un proyector de perfiles detecta 1000 puntos e informa en pantalla de los resultados dimensionales como se muestra en el vídeo. El software estaría a su nombre y es válido para toda la vida.
También suministramos todos los componentes de medición calibrados por instrumentos maestros acreditados por la NABL, de modo que la precisión e incertidumbre nunca son una preocupación para nuestros clientes.
Compre un proyector de perfil de mesa de la serie Cable measurement vision con un solo clic y totalmente automatizado. Es capaz de medir 10000 lecturas de un anillo de cables/sector/hexagonal/muestras planas, etc. Módulo de medición de % de color y control y reporte de datos automatizado.
1) Programación de piezas completas fácil de usar
2) Detección de bordes de video
3) Concéntrico
4) Circularidad
5) Análisis de tendencias
6) Ajustes de tolerancia
7) Análisis de la desviación del ancho
8) Generación de informes personalizados
9) Informes EN 60811-1-1
10) Consultoría de optimización de costes de cable
Automatic profile projector for cable used in cable dimensional testing measurement of any shape of the cable. Available with Accredited calibration master, color measurement, from 36 mm to 108 mm diameter samples.
Optical Profile Projector for cable